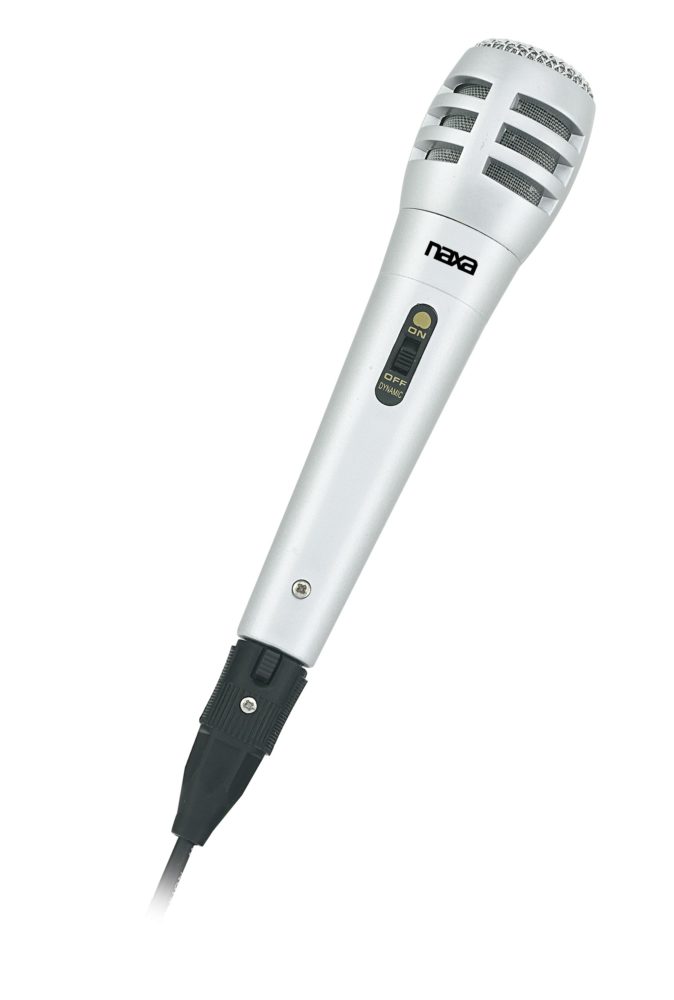 Professional Microphone
£100.00
The Naxa Professional Microphone (NAM-980) is a highly-sensitive, professional-grade microphone designed into a lightweight frame for optimum mobility. Built with a carefully considered distribution of mass, it produces extended bass response and can handle all of your stage or recording needs with ease. This microphone unit comes provided with a detachable cannon-type connector, a 16.5-Feet long cord, a 3.5mm stereo plug, and a 6.3mm stereo adapter plug.
Model: NAM-980
Features
Stylish, super lightweight design
Detachable cannon-type connector
16.5 ft. long cord
Gold-plated 6.3mm plug (convertible to 3.5mm with included adapter)
Accessories included: Microphone cord (XLR to 6.3mm plug), 3.5mm plug adapter
Product Name: Professional Microphone
Microphone: Unidirectional Dynamic
Frequency response: 70~12,000Hz
Sensitivity : -81 +/- 3dB
Impedance : 600 Ohm
Cord Length: 16.5 Ft. with 3.5mm Silver-Plated Jack
Adapter Plug: 6.3mm Adapter Plug, Gold Plated 3.5mm, Socket to 6.3mm Plug
Accessories Included: Microphone Cord (XLR to 6.3mm Plug), 3.5mm Plug Adapter
Available Colors: Silver
Model

NAM-980

Barcode

Silver 840005098011

Unit
Dimensions (in)

8.90 x 1.50 x 1.50 [ L x W x H ]

Weight (lbs)
Giftbox/Clamshell
Dimensions(in)

13.00 x 4.25 x 2.32 [ L x W x H ]

Weight(lbs)
Master Carton
# Of Units/per
Dimensions

17.22 x 13.90 x 12.20 [ L x W x H ]

Weight
Loading Qty/Container
20
40
40HQ

Feature, Specifications, Measurements and Weight may be subject to change without prior notice.
Skip to content