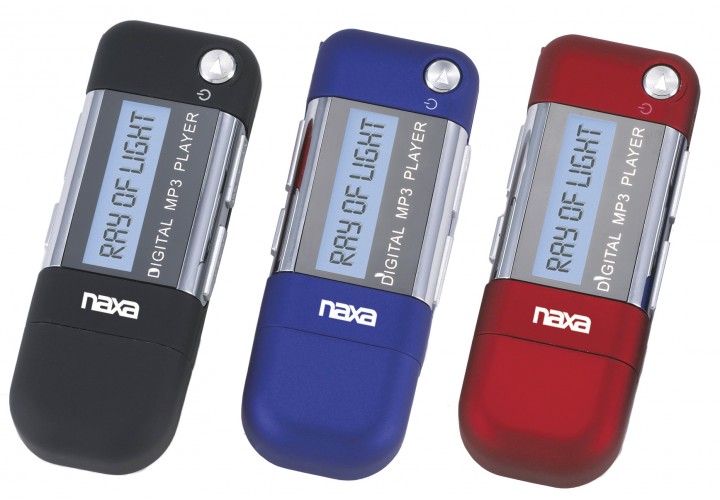 MP3 Player with 4GB Built-in Flash Memory, LCD Display and Built-in USB Plug Adapter
£10.00
Listen to your favorite tunes wherever you go with this stylish and multi-functional Naxa's MP3 Player (NM-145S). This model has a slim and compact design with a colored backlit LCD screen that displays what's playing, the battery life, and the time. It requires one AAA battery to operate. This digital MP3 player is designed with a built-in 4GB flash memory to transfer and play WMA and MP3 file formats. The built-in voice recording feature let's you create your own audio. This model offers a positive listening experience with its preset equalizer, electronic volume control, and stereo headphones.
Model: NM-145S
Features
A compact MP3 player that plugs into any USB port
LCD screen with multicolor backlight
Plugs directly to USB--no cable needed
Plays digital music (MP3, WMA)
Available Colors: Black, Blue, Red
Power: Requires one "AAA" battery (not included)
Accessories included: Stereo earphones
Computer Interface: USB 2.0
Power Source: Battery
Battery Type: AAA
Battery, number: 1
Accessories Included: Stereo earphones
Available Colors: Black, blue, red
Package details: Clamshell
Screen Type: LCD
Backlight Type: Multicolor
Built-in Memory: 4 GB
Audio Format Support: MP3, WMA, WAV
Output: 3.5 mm headphone
Model

NM-145S

Barcode

Black 840005006474

Blue 840005006481

Red 840005006498

Unit
Dimensions (in)

3.20 x 1.00 x 0.90 [ L x W x H ]

Weight (lbs)
Giftbox/Clamshell
Dimensions(in)

7.90 x 1.90 x 9.90 [ L x W x H ]

Weight(lbs)
Master Carton
# Of Units/per
Dimensions

15.90 x 11.00 x 9.00 [ L x W x H ]

Weight
Loading Qty/Container
20
40
40HQ

Feature, Specifications, Measurements and Weight may be subject to change without prior notice.
Skip to content